It's a long time since I did not write any news regarding Slide Effect 2, so let me give you some insight about the progress I made these last several months.
In brief: Slide Effect 2 is taking shape, but it takes longer than expected.
Here are some of the new features you will see in Slide Effect 2:
Rich text format support
You can now insert and edit fully formated texts inside any text box. Slide Effect 2 also supports word wrap and does not automatically resize the text area like in the past. You have now full control of your texts.
Hyperlinks and page links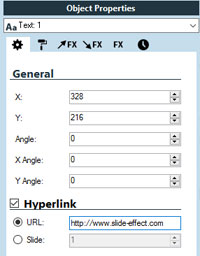 You can now set any object on the slide (text, image, movie, …) as an hyperlink to open a website on click. You can also set an object as a link to another page in the presentation, this way you can create fully interactive presentation with table of content, shortcuts or interactive buttons.
Countdowns
There are two new object you can add on slides: Countdows (2D or 3D). These are special texts displaying a dynamic countdown on any slide. Other dynamic items may be added in the future.
New website integration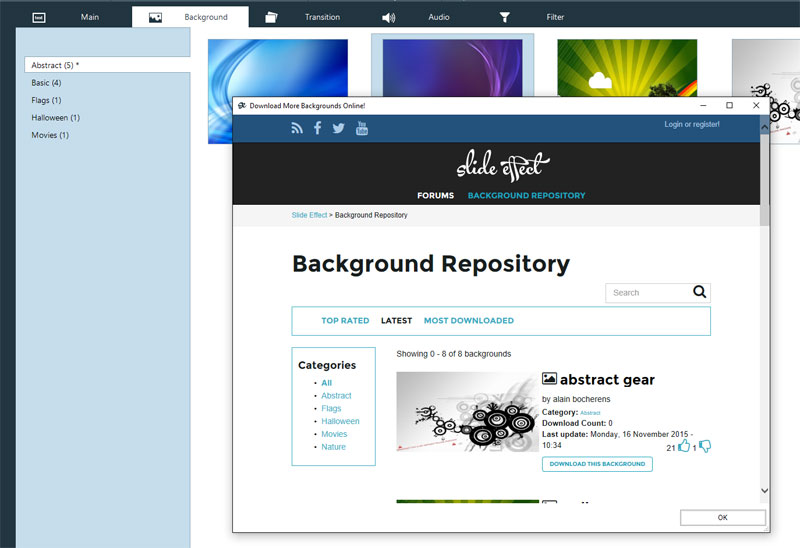 Slide Effect 2 will be tightly integrated with Internet. You will be able to download new background, effects or transition directly in the software in a few clicks. You will be able to browse, comment and search inside the list of available medias for Slide Effect.
Everybody will be able to create or modify any background, effect or transition and share it with the community.
So? when?
As you may see, everything is taking shape and looks promising. I know I should give more news, but stay sure I am still fully committed to Slide Effect. I just finished to add all needed features to the code, and I need now to finish the new website, then it will be ready.
I should release the open beta in the beginning of the summer, and, in the same time, change the site with the new version. I'll keep you informed.
Stay tuned!