We have released a new background package for Slide Effect Presentation Creator: MotionKit Background Package.
This package is available for FREE for every users of Slide Effect Full Version. It contains not less than 25 new background effects.
Thanks to MotionKit.com – Fresh HD Stock Footage & Motion Graphics for this package. Don't hesitate to check their website if you are looking for professional and spectacular background movies.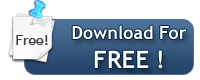 Click here for more information and to download the package