We are really happy to announce the immediate release of Slide Effect Presentation Creator 1.4.0.
This version is the most important upgrade of Slide Effect since the beginning, and, as usual, this upgrade is free for all existing customers!
Here follows the (long) list of major new features and enhancements:
Multi-line text areas
You can now write a full multi line text in one single text object. You can also set the alignment (left,right and center) of it.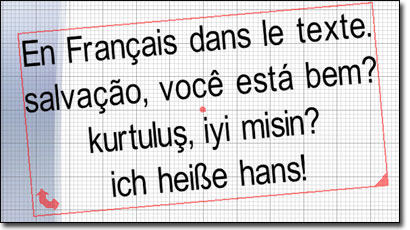 Multi line text in multiple language!
Extended charset support
Slide Effect is now able to use and display an extended charset. What does it mean? You are not anymore limited to standard English , but you can write text in French, Spanish, Portuguese, German or Turkish!
The bad news is that we do not support yet completely different charsets like Russian or Chinese.
Backgrounds Categories and templates
You will now found several categories of backgrounds. The idea is to provide customizable backgrounds as usual (located on "Customizable" category, and predefined ready to use backgrounds in several categories (Actually: "Abstract" and "Business"). We will provide additional optional background packages on our website that you will be able to download. These additional backgrounds will be grouped by subject (Business, Halloween, Wedding, Christmas, …)
Create advanced particles effects.
A new "Advanced Particles" customizable background is available too.
Exportation

Export now as all-in-one file executable.
A new Standalone executable export option is available on the exportation dialog. Using this option, you will be able to create standalone executables without any installer.
Objects Rotation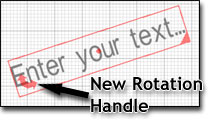 Rotate easily all your items.
All the objects you can put on a slide (texts, images, …) can be rotated using the bottom-left corner.
Drag and drop and copy/paste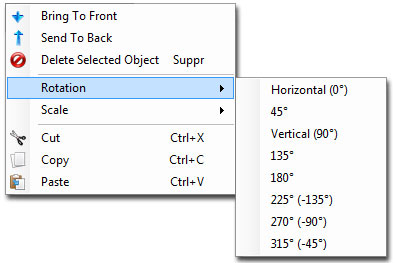 The new contextual menu where you can set rotation, size and copy paste objects.
Drag and drop and copy paste is now fully implemented. Drag your movies or your images directly from your favorite paint package, copy a text, or directly import a chart you have made using Excel in one click! (well, maybe two)
You can do it using the keyboard, the mouse or using the contextual menu on the main tab.
Another nice new feature is the slide duplication: Just right click on the slide thumbnail and you will be able to duplicate it!
Image border
You can now add a black or white image border to your pictures to make it looks like a paper photo.
The new option available for pictures.
A white paper photo effect.
Editor
The main preview tab now displays a preview of the background used. This way it is easier to move the text and others items directly in the correct place without previewing it.
Non standard DPI supported
Users who have a custom DPI for the size of the windows (also known as "Large Font") will now be able to have a clean and standard user interface.
Bug Fixes
A lot of miscellaneous bugs have been fixed, take a look at the release note for full details.
Check it by yourself!
Trial version available here for download:
https://www.slide-effect.com/trial/SlideEffectTrial.exe
Full version available for all customers using your registered account.